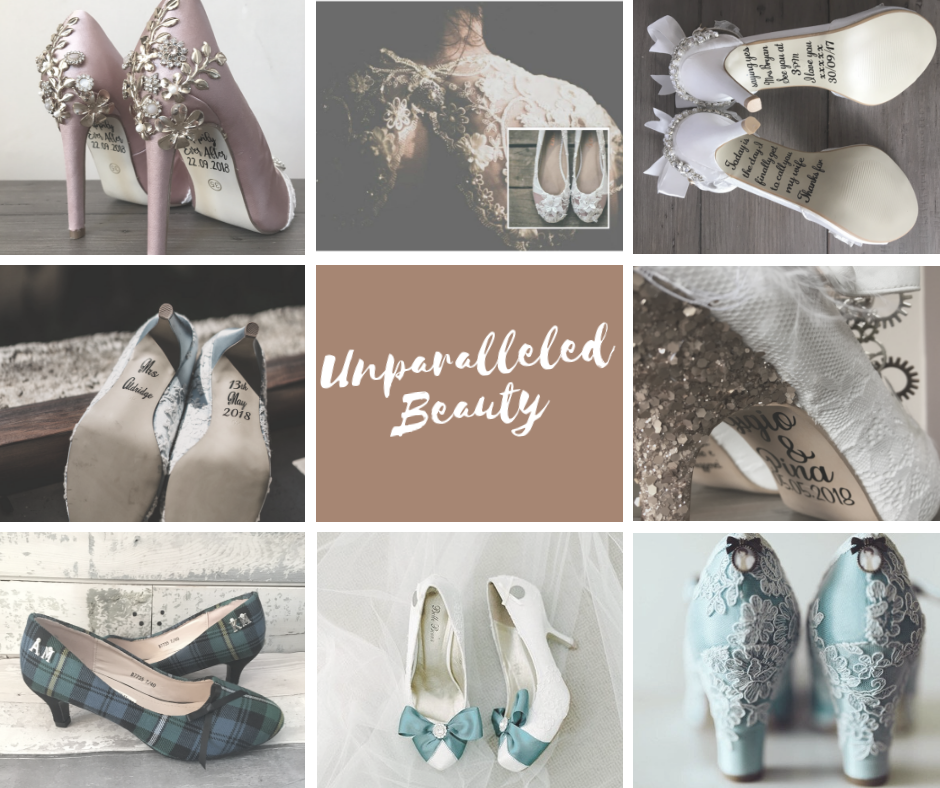 Personalised shoes add an even more unique element and we offer a variety of different options. From initials, dates or names to charms or even miniature picture frames. These can hold a photo of a loved one to have them with you every step of the way.
An extra special touch we offer is to add a note from a loved one in their handwriting on the soles. This can be a newly written message or one from some time ago. The note remains unharmed and we can return it to you when we have a copy on your shoes.
You may even want to add the offcuts from your wedding dress, a brooch you have been given or other meaningful item.
The possibilities are endless.
All personalisation is FREE and included in all of our packages!
Light up your world with illuminating shoes.
In a world full of trend followers, be the one who stands out. Fabric which pictures appear when water is applied. perfect for those rainy days. Fabric that changes colour in sunlight. Two pairs in one!